Kentucky Wildcats - 7 at Arkansas Razorbacks - 49 ** Game called due to lightning **
God helped us get off the field last night and BBN is much appreciated as we were being blown out by a not-so-good Razorback team.
The Wildcats tonight are going Blue-White-White vs Arkansas' Red-Grey-Grey.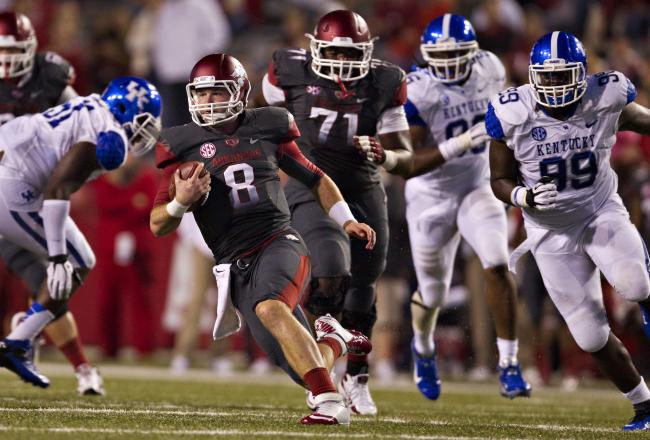 Click Here
to view pictures from ESPN.